Free US Shipping on Orders $100 or More!
Baby Balm
00551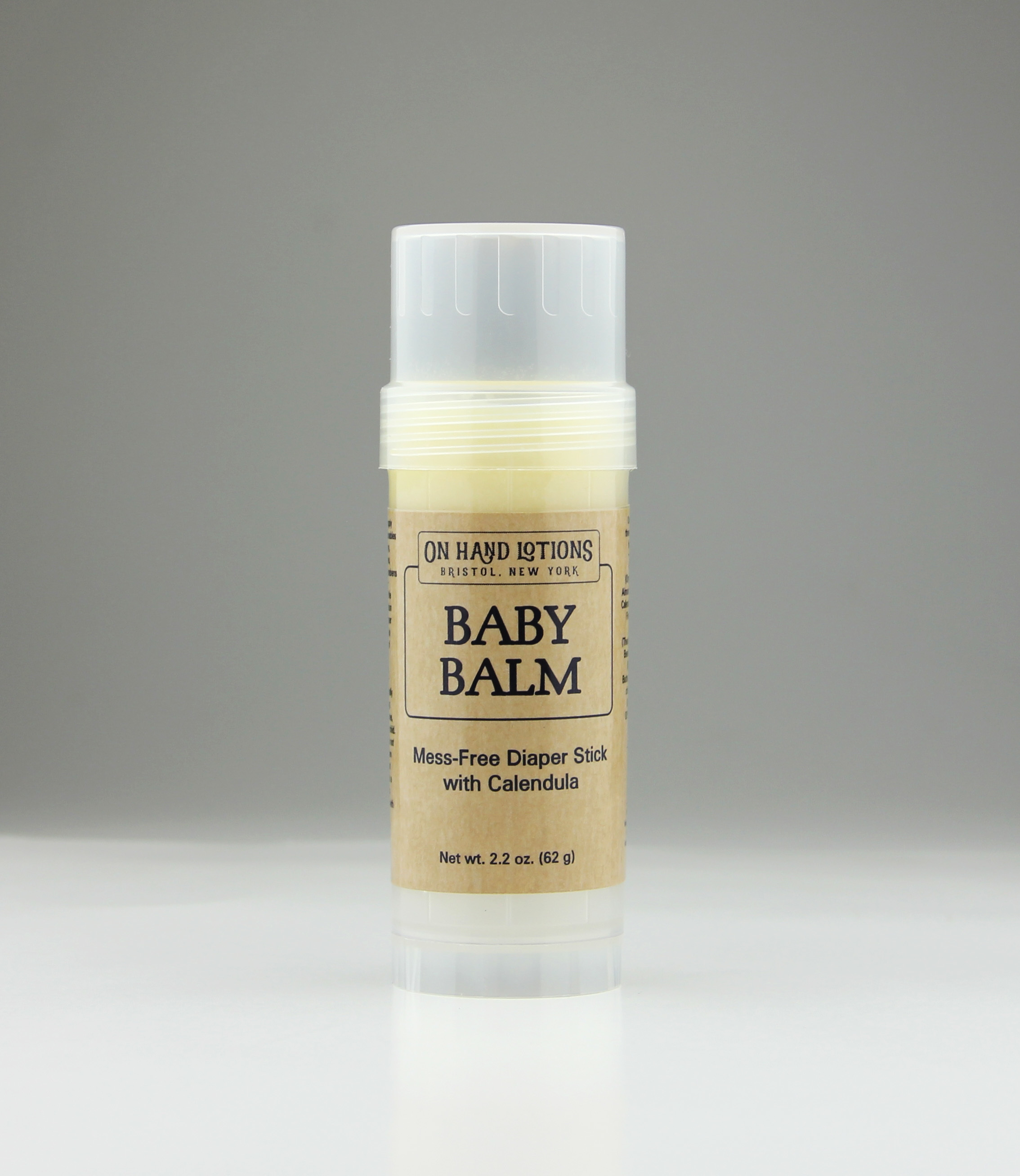 Safe for cloth and disposable diapers, Baby Balm has been tested by diaper services and moms alike! The twist-up tube is convenient and mess-free. This balm also works well as a zinc-oxide-free boo-boo healing balm: just be sure to use a separate stick for diapering.
Baby Balm glides on easily and provides a gentle, smooth, protective barrier while nourishing organic butters and oils promote healing. Organic coconut oil, lavender essential oil, and tea tree oil fight bacteria. Calendula and chamomile-infused oils, cocoa butter, shea butter, beeswax, and jojoba oil moisturize and protect skin from chafing and wetness. Calming scent soothes baby and mama alike and encourages rest.
---
Scent: Very light, all-natural scent of lavender, calendula, and cocoa butter.
Ingredients: rice bran oil*, sweet almond oil* solar-infused with calendula * and chamomile* flowers, coconut oil*, beeswax, cocoa butter*, natural shea butter, jojoba oil*, proprietary blend of essential oils*.
*organically grown
Not recommended for use on yeast rashes as the yeast will contaminate the Balm.
Please use only one stick per child to maintain cleanliness.
Always change baby's diaper as soon as possible after wetting or soiling to prevent rashes and keep skin healthy.
---
This product is also available as part of a gift set! See below for a link.