Free US Shipping on Orders $100 or More!
Calendula & Chamomile Salve
00014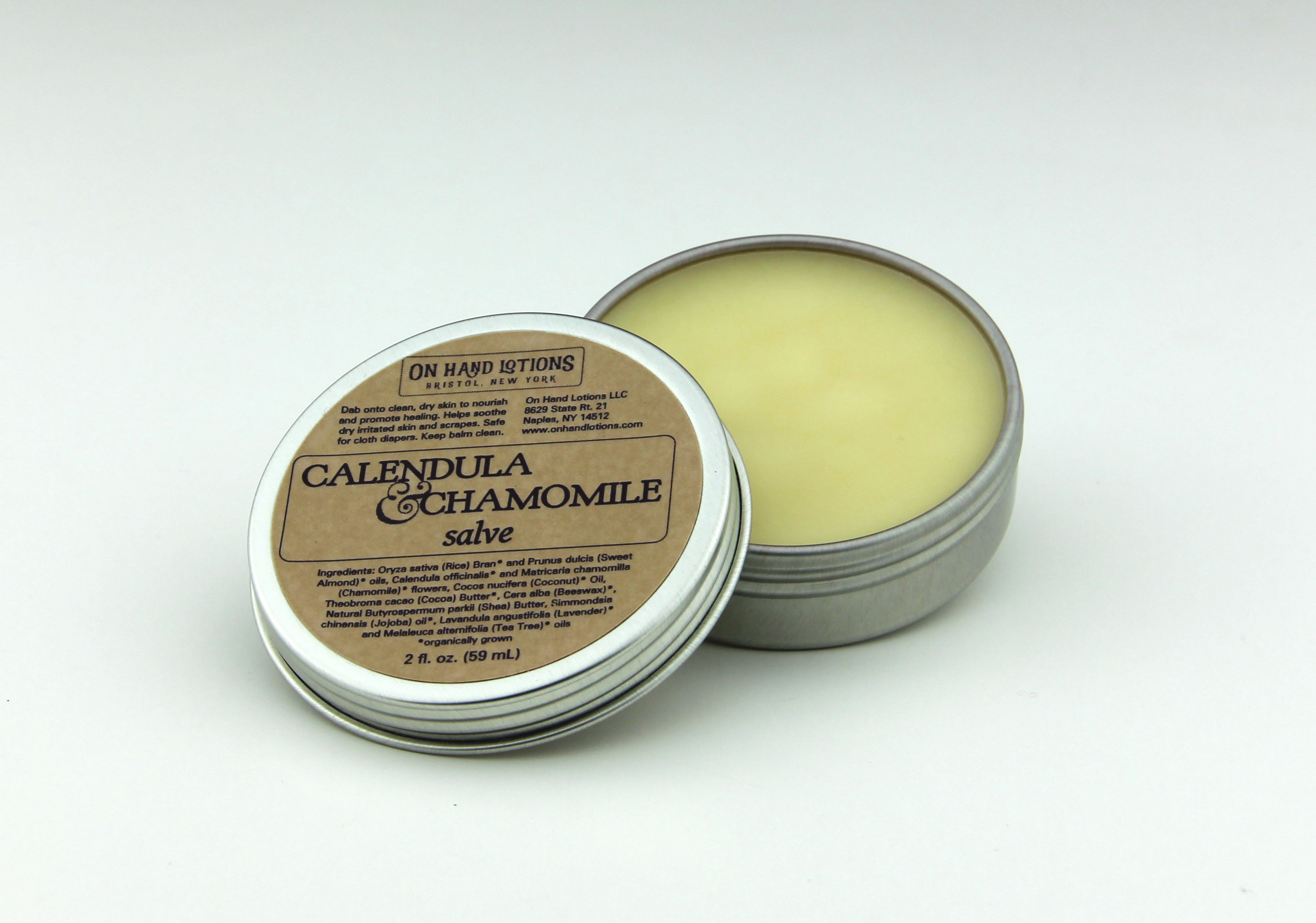 Scratches, rashes, and bug bites are no match for this all natural salve. Organic oils infused with calendula and chamomile flowers meld with organic butters, oils, and beeswax to form a gentle salve that many families rely upon to soothe all manner of skin irritation.
This formula is also safe for cloth diapers and has been tested by diaper services and parents alike. It is nearly identical to our Baby Balm Stick. The salve is softer as it contains less beeswax and shea butter than the stick form.
2 oz. salve comes in a screw-top tin perfect for your pack, diaper bag, or purse.
4 oz. salve comes in a wide shallow round tin with friction lid.
---
Scent: all-natural scent of lavender, calendula, and vanilla.
Ingredients: rice bran oil* and sweet almond oil* solar-infused with calendula * and chamomile* flowers, coconut oil*, cocoa butter*, beeswax, natural shea butter, jojoba oil*, proprietary blend of essential oils*, vitamin e.
*organically grown
Please use only clean fingers/utensils in the salve to prevent contamination.
Always change baby's diaper as soon as possible after wetting or soiling to prevent rashes and keep skin healthy.