Free US Shipping on Orders $100 or More!
Cleansing Clay Face Wash & Mask
00580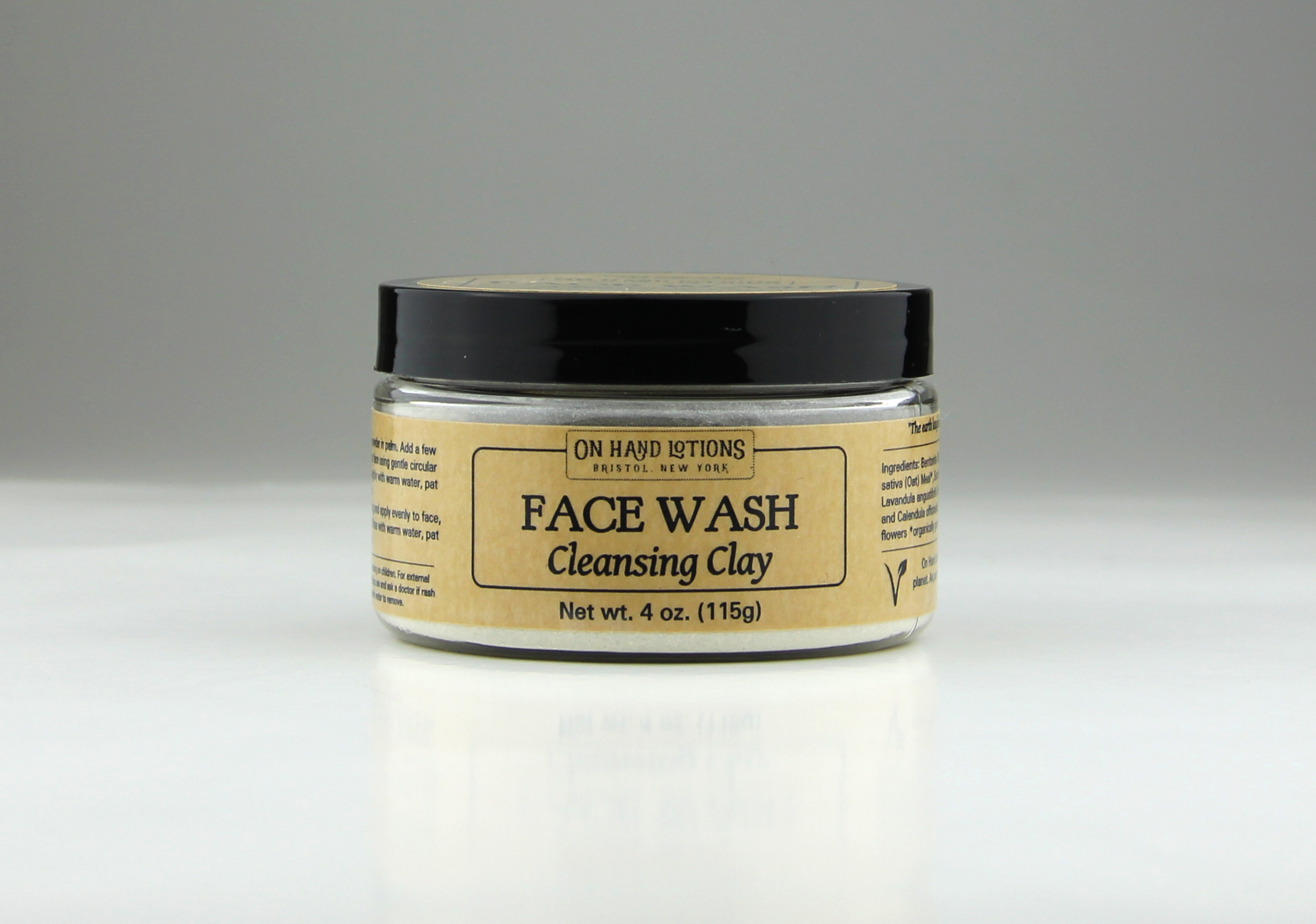 Both daily cleanser and mask in one!
SCENT: Soft, relaxing. Light notes of lavender, calendula, and oats.
CLEANSE: Mix a generous pinch of cleansing clay with a small amount of water* to form a thin paste. Rub over damp skin to polish and cleanse, avoiding eyes. Rinse with warm water.
MASK: Mix 1 teaspoon of clay in a small dish with water*. Apply evenly to face, avoiding eyes and lips. Leave mask on for 5-10 minutes and rinse with warm water.
Follow with the moisturizing serum of your choice.
*Experiment with coconut milk, mashed avocado, or jojoba oil instead of water!
---
Ingredients: Bentonite Clay, Avena sativa (Oat) Meal*, Sucrose (Sugar)*, Lavandula angustifolia (Lavender)* and Calendula officinalis (Calendula)* flowers *organically grown
4 oz.