Free US Shipping on Orders $100 or More!
Custom Fragrance Perfume Roller
01948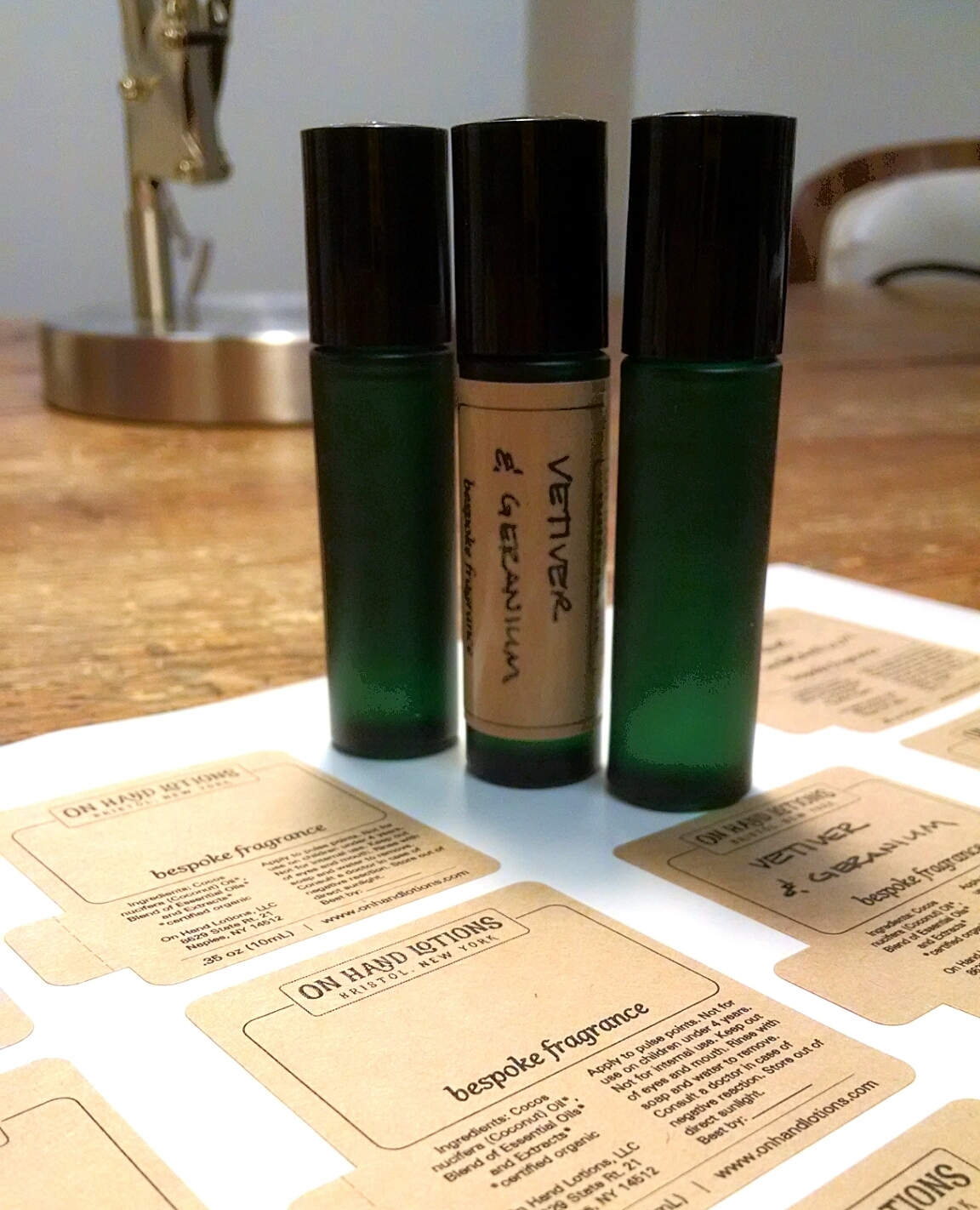 Blending scents and aromatherapy solutions is one of my favorite workshop joys. Now you can share this experience by creating your very own roller bottle blend!
---
Choose from three options:
1. SINGLE SCENT:
Choose one primary scent, no secondary scent, no OHL blend
2. CREATE YOUR OWN BLEND:
Choose one primary scent, one secondary scent, no OHL blend
3. OHL BLEND:
Choose one of my tried-and-true blends (and no primary or secondary scents).
I'll create your special roller to order in a formula and ratio that is safe for your skin. Your blend will be packaged in a hand-labeled dark green frosted glass roller bottle.
If there's another blend you really, really want to try, send me a message and I'll see if I can make it happen for you!
---
A few favorite combinations:
Cedarwood + Bergamot
Sweet Orange + Rose
Patchouli + Cedarwood
---
To use: gently swirl the roller bottle to ensure even distribution of your oils. Apply to pulse points and behind ears, and anywhere you will inhale the invigorating vapors. A little goes a long way!
Please allow 7 business days for creation of for your custom perfume.

Ingredients: fractionated coconut oil*, essential oils*, absolutes, and/or CO2 extracts
*certified organic