Free US Shipping on Orders $100 or More!
"From The Garden" Seed Packet Lotion Bar
00261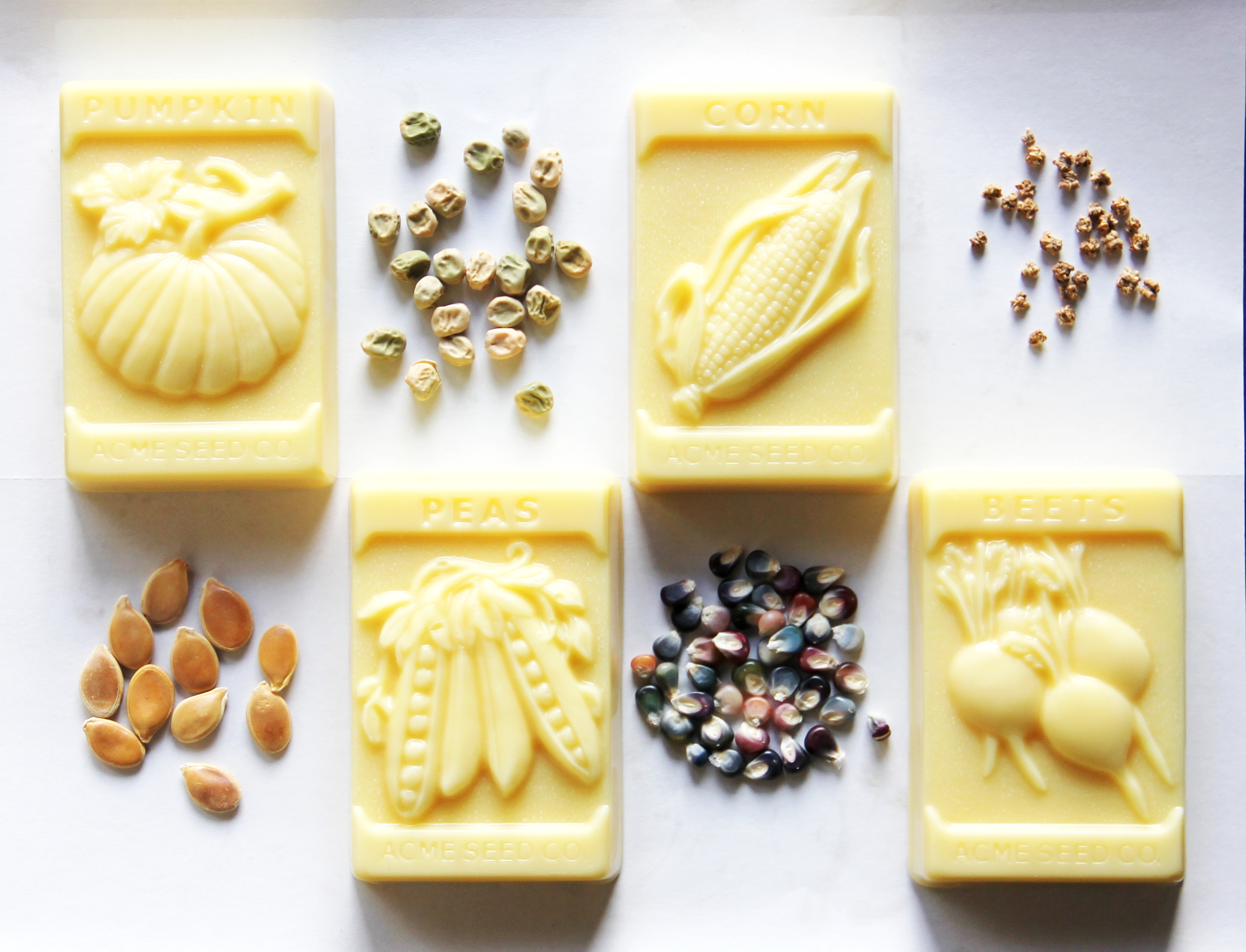 Pumpkins and Peas and Beets and Corn - YUM! This hearty solid lotion is designed especially for hardworking gardening hands. "From The Garden" bars are rich with calendula, cocoa butter, and lanolin to nourish and protect skin. Soft herbaceous scent is reminiscent of lemon balm tea. The bars themselves look as though seed packets were imprinted on them - what's not to love?
We love to come in after a long day's work outside, work off the dirt with sugar scrub, and then generously apply From The Garden as an overnight treatment.
As always, our products are free of synthetic fragrances & colors, fillers, wheat, dairy, pthalates, parabens, and other funky-in-a-bad-way stuff.
---
Ingredients: shea butter, coconut oil*, cocoa butter*, beeswax*, lanolin*, essential oils*
*organically grown
Directions: Apply to skin to moisturize. For external use only. Do not use on damaged or broken skin. If rash occurs, stop using and consult a doctor. Keep out of eyes. Rinse with water to remove.
Please protect product from intense heat and direct sun. Should product soften or melt, set in a cool place until firm again.