Free US Shipping on Orders $100 or More!
GLITTER BEARD
00523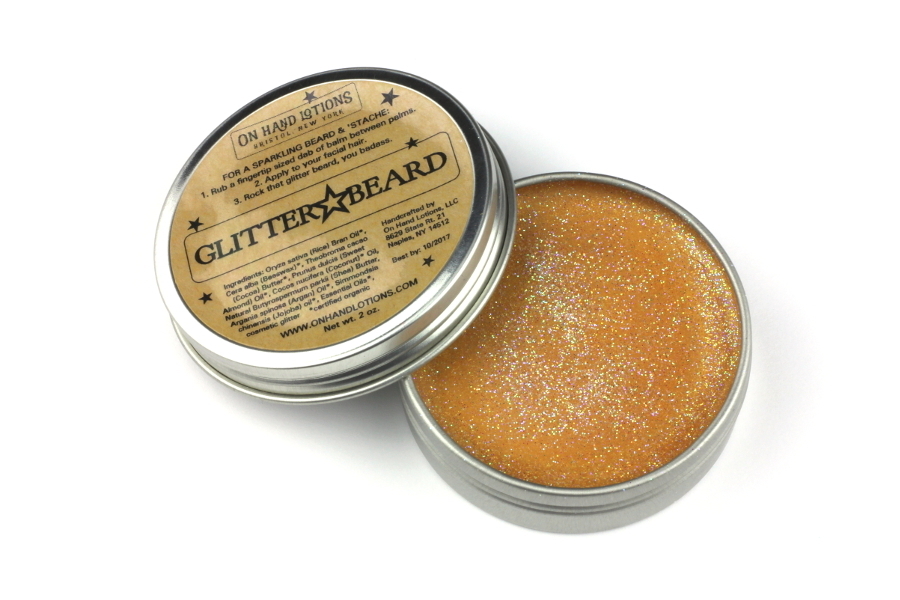 Does this need introduction? Yes, yes it does.
There's a fabulous new glitterizing trend among a certain sect of beard-growers. Maybe you aren't into it yet, but oh honey, maybe you should be. Holiday-Fab and shimmery, the only issue I have with glitter beards is the absolute mess they make as they shed their sparkly selves all over the house/store/family/metro/great outdoors. This balm bedazzles your beard and/or mustache without getting glitter everywhere, unlike the shake-and-bake instructional youtube videos we all reposted last week.*
The best part is that this Balm is actually nourishing and gentle for your beard, not just glorified glitter glue and not just a gag gift. Formulated with luxurious oils and enriched with fine waxes and butters to protect your pride & joy, Glitter Beard's ingredients offer light control with a generous helping of shimmer-glitter-bling.
Post a pic on instagram using hashtag #ohlglitterbeard. We wanna see you rock your shimmer.
*(There's also zero risk of large-particle glitter aspiration. Not that many folks seemed terribly concerned about it, except makers of body care stuff. Ahem. Please note that Glitter Beard will be more subtle, and also safer for yer eyes and lungs, than the glittery tutorials seen elsewhere.) /body care nerd disclaimer 🙂
This formula has been improved since our very first batches: smoother, glitter-ier, and no scent other than a tiny hint of organic beeswax.
---
FOR A SPARKLING BEARD & 'STACHE:
1. Rub a fingertip sized dab of balm between palms.
2. Apply to your facial hair.
3. Rock that glitter beard, you badass.
Unscented. We wouldn't want to distract people from your marvelous face-do, would we?
Ingredients: Oryza sativa (Rice) Bran Oil*, Cera alba (Beeswax)*, Theobroma cacao (Cocoa) Butter*, Prunus dulcis (Sweet Almond) Oil*, Cocos nucifera (Coconut)* Oil, Natural Butyrospermum parkii (Shea) Butter, Argania spinosa (Argan) Oil*, Simmondsia chinensis (Jojoba) oil*, Mica, Biodegradable cosmetic glitter
*organically grown