Free US Shipping on Orders $100 or More!
Ginger & Grapefruit Blossom Bar
00251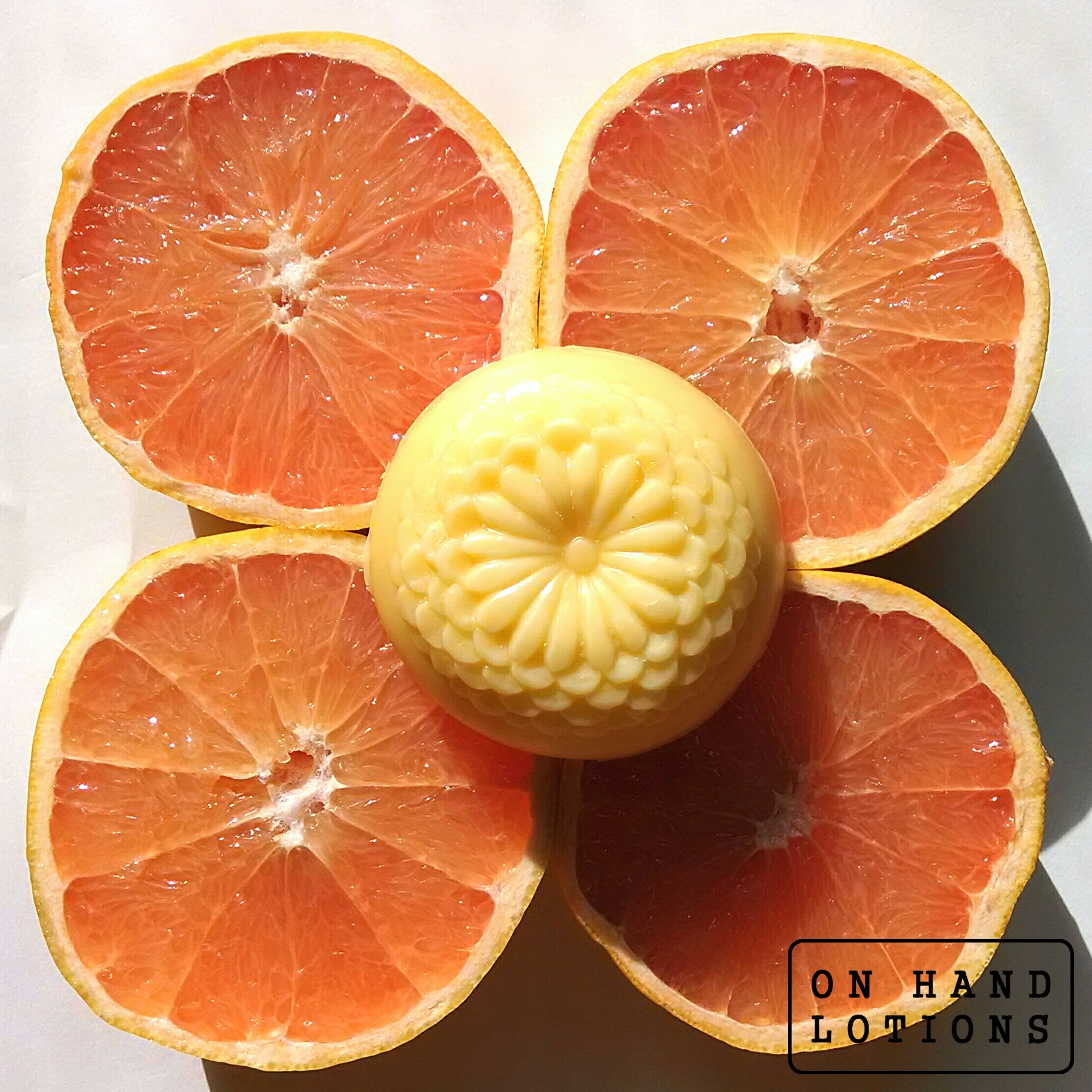 When we think "citrus", we think bright and fresh, clean, happy. This lotion bar? Blossom-shaped happiness in a tin. One of our customer favorites, Ginger & Grapefruit debuted as a sugar scrub and quickly became our most commonly requested custom lotion bar scent. (Yes! We do custom scents!) Knowing how popular this scent has become, we decided to create a special item to celebrate this sweet bar.
The Ginger & Grapefruit Blossom Bar: 4 ounces of creamy, fresh, happy Pink Grapefruit lotion with a hint of spicy ginger, nestled in a reusable metal tin for easy storage.
---
Ingredients: cocoa butter*, coconut oil*, shea butter, beeswax, grapefruit and ginger essential oils*
*organically grown
---
Directions: Apply to skin to moisturize. For external use only. Do not use on damaged or broken skin. If rash occurs, stop using and consult a doctor. Keep out of eyes. Rinse with water to remove.
Please protect product from intense heat and direct sun. Should product soften or melt, set in a cool place until firm again.