Free US Shipping on Orders $100 or More!
Lavender & Lemon 3-in-1 Body Powder & Dry Shampoo
01581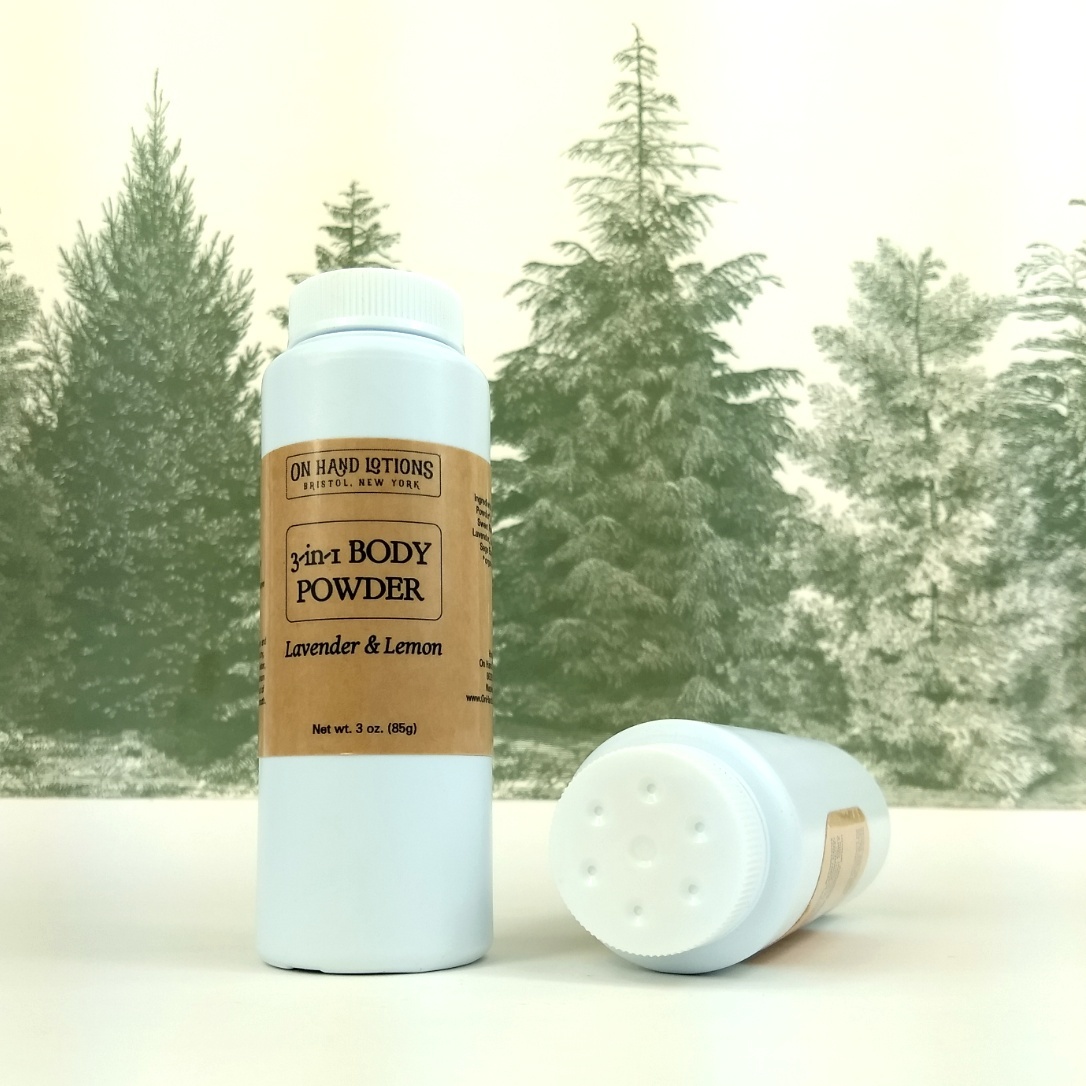 Lavender & Lemon 3-in-1 Body Powder: silky, light, fresh. This gentle blend can be used as a moisture-absorbing body powder, dry shampoo, and facial mask. Free of talc, cornstarch, aluminum, and baking soda.
Now available in a shaker top powder bottle!
SCENT: Soft, fresh, bright. Light notes of lavender and lemon.

BODY POWDER: Apply lightly as needed with clean dry hands, cotton ball, or powder puff.

DRY SHAMPOO: Apply sparingly to roots using fingertips or cosmetic brush. Brush thoroughly or shake head to remove excess powder.
FACIAL MASK: Mix approximately 1 teaspoon of clay in palm or in a small dish with water*. Apply evenly to face, avoiding eyes and lips. Leave mask on for 5-10 minutes and rinse with warm water. Try experimenting with coconut milk, cooled tea, mashed avocado, or jojoba oil instead of water. Follow with the moisturizing serum of your choice.
Keep out of eyes, nose, and mouth.
Ingredients: Arrowroot Powder*, Kaolin Clay, Sweet Rice Powder*, Essential Oils*
*organically grown

3 oz.