Free US Shipping on Orders $100 or More!
Night-Night Aromatherapy Roller
00461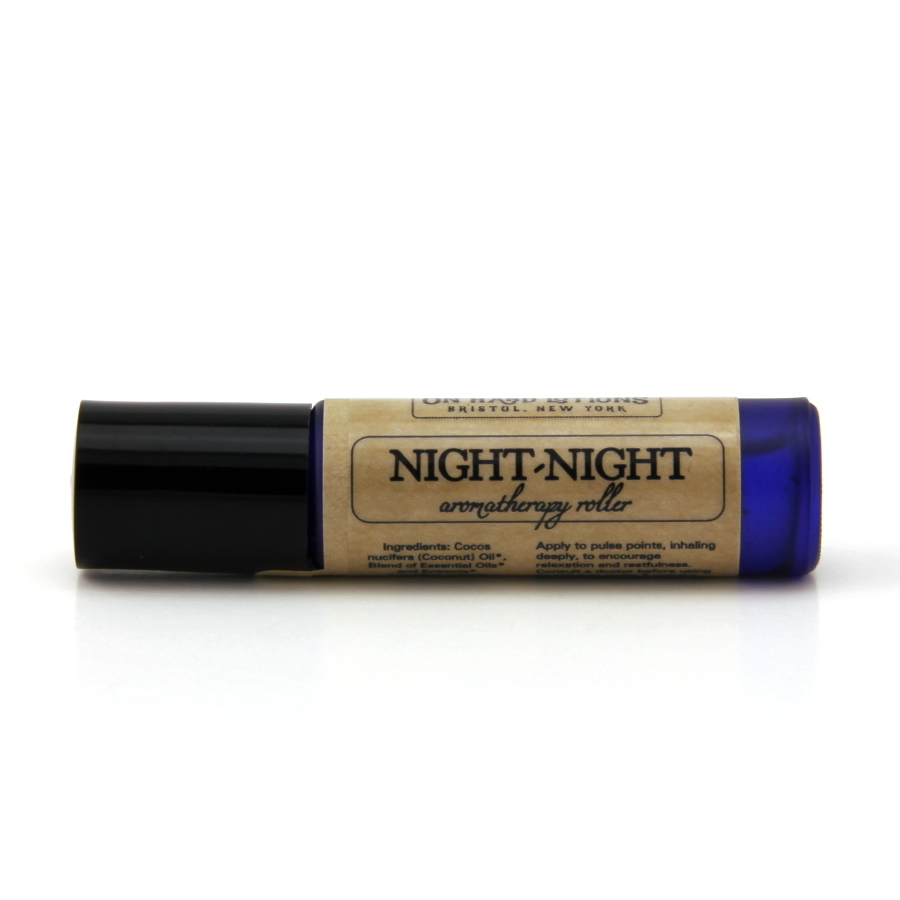 Soothing, calming organic lavender and German chamomile essential oils are blended with organic vanilla oleoresin in a fractionated (non-solidifying) coconut oil base for a soft, gentle scent that enhances relaxation naturally. Baby-safe. We also like this as a lovely, soft, natural perfume. This dreamy blend travels well in a 10mL blue glass roller bottle with a roller ball.
To use: gently swirl the roller bottle to ensure even distribution of your oils. Apply to pulse points and behind ears, and anywhere you will inhale the relaxing vapors. A little goes a long way!
Ingredients: fractionated coconut oil*, lavender and German chamomile essential oils*, vanilla oleoresin*
*certified organic