Free US Shipping on Orders $100 or More!
Out & About Kid-Safe Hand Cleaning Spray
00021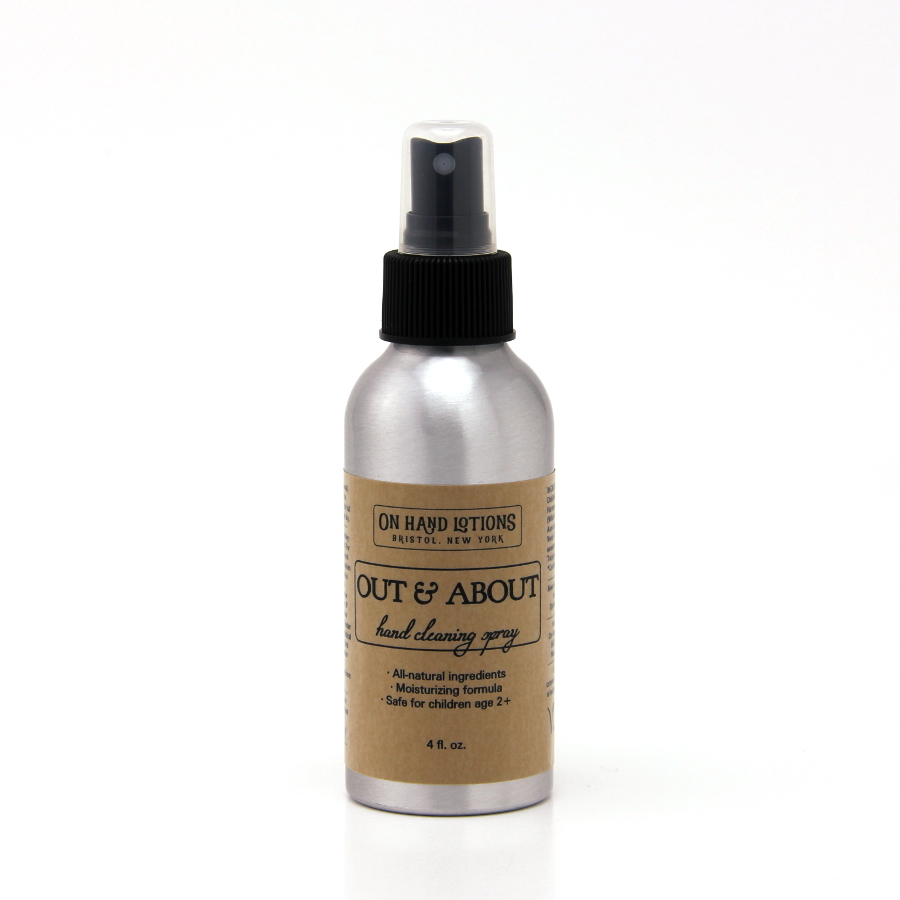 Fight back - naturally - with this child-safe hand cleaning spray. Out & About is made with organic ingredients that are safe for children age 2 and up, unlike most other "anti-germ" essential oil blends that should not be used on young children***. This spray bottle will provide at least 3 times more applications than a comparable quantity of sanitizer gel.
Makes a great gift for teachers, bus drivers, coworkers, parents, retail workers, or anyone else who wants clean hands.
DIRECTIONS: Shake well. Spray hands to coat: 2 sprays per hand recommended. Rub hands together to ensure full coverage and allow to air dry.
---
INGREDIENTS: distilled water, distilled witch hazel, aloe vera gel*, vitamin e*, OHL's kid-safe sanitizing essential oil blend.
*Organically grown
---
OUT & ABOUT natural hand cleaner comes in a metal bottle with a BPA-free plastic atomizer top. The brushed metal bottle and atomizer/spray top are reusable and recyclable.
---
IMPORTANT: Out & About is intended for ages 2 years and up. Assist or supervise children when they are using this product. For external use only. Do not ingest. Avoid contact with mouth or eyes. Discontinue use if skin irritation occurs.
***This blend does not contain rosemary or eucalyptus as they contain 1,8-cineole, a constituent that may cause respiratory distress in younger children, particularly at the higher dilutions required for hand and surface sanitation. Out & About kills germs just as well as our Four Spices organic essential oil blend without 1,8-cineole. We've been using both of these blends for different applications for quite a few years with great results.
No soy, wheat, triclosan, sulfates, parabens, phthalates, synthetic fragrances or dyes/colorants, nor emulsifiers.
Select Size
0572 - 2.5 oz metal spray bottle (0) 0571 - 4 oz metal spray bottle (4)