Free US Shipping on Orders $100 or More!
Smoothie Facial & Manicure Scrub (formerly Oatmeal Smoothie)
00405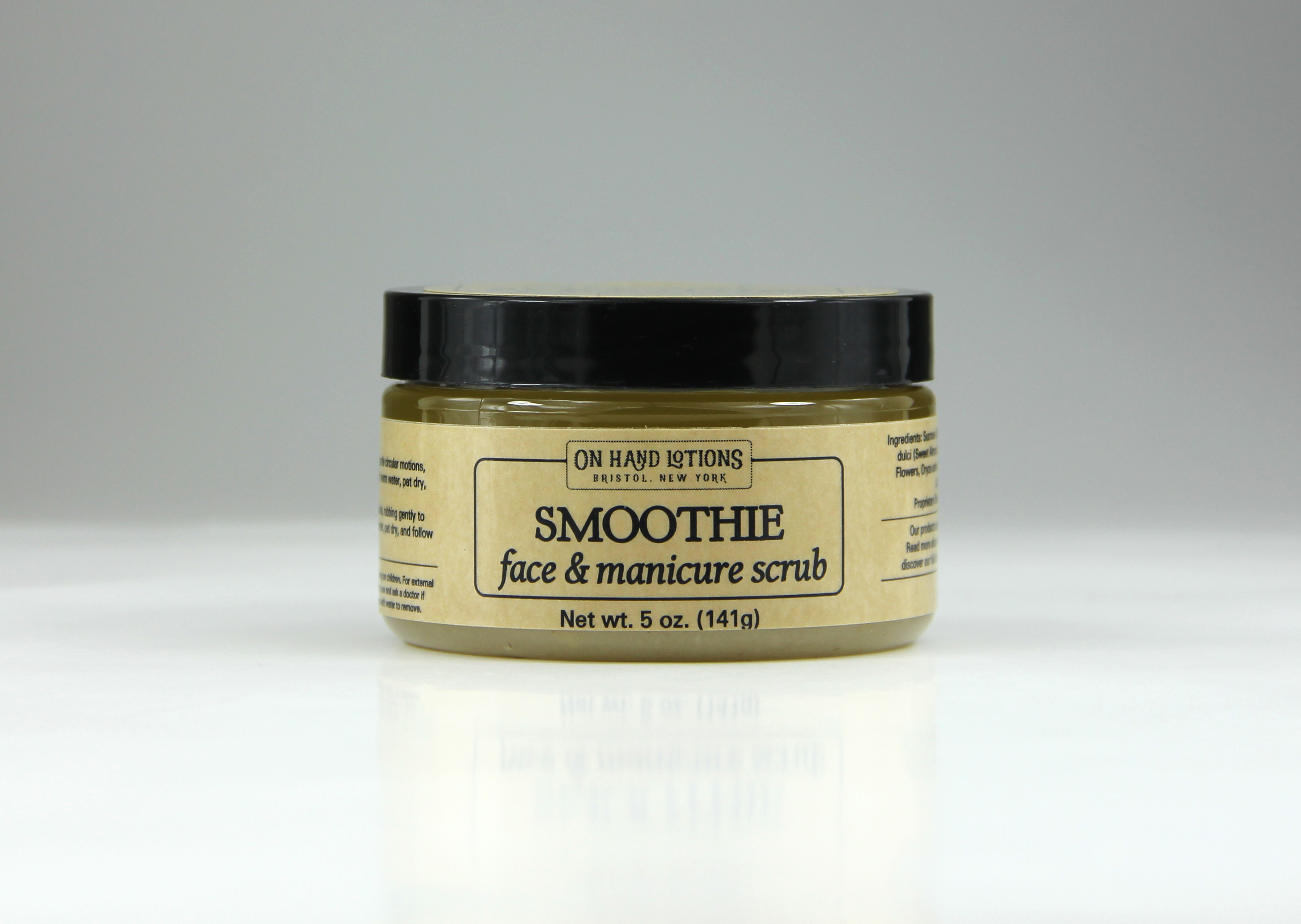 Smoothie Facial & Manicure Scrub (formerly Oatmeal Smoothie) is a faaaavorite of our customers! Moisturizing and gently exfoliating, this is like Thirsty Face or Thirstier Serum in a skin polishing sugar scrub. Smoothie is vegan, yet the fine ingredients give it a soft honey-like scent loved by our customers and salon pro users alike.
---
INGREDIENTS:

-Organic gluten free oats: calming, soothing, gently exfoliating-Finely ground sugar: small particle size, mildly acidic to aid gentle exfoliation
-Argan oil: rich in vitamin e, may help reduce wrinkles and scarring, moisturizing
-Calendula & Chamomile flowers: homegrown organically, anti-inflammatory, soothing
-Carrot seed extract: rich in antioxidants, excellent for rejuvenating tired, dry, wrinkled skin
-Blend of essential oils: anti-inflammatory, antiseptic, relaxing
-Jojoba oil: balanced moisture, closely matches your skin's natural oils
As always, our products are free of synthetic fragrances, flavorings, colorants, and preservatives.
---
Please use caution when using sugar scrub in the shower, especially with children, as it may cause the floor to become a bit slippery.
This scrub is also available as part of our spa gifts sets: coming soon!