Free US Shipping on Orders $100 or More!
Soap Loofah Bag
01972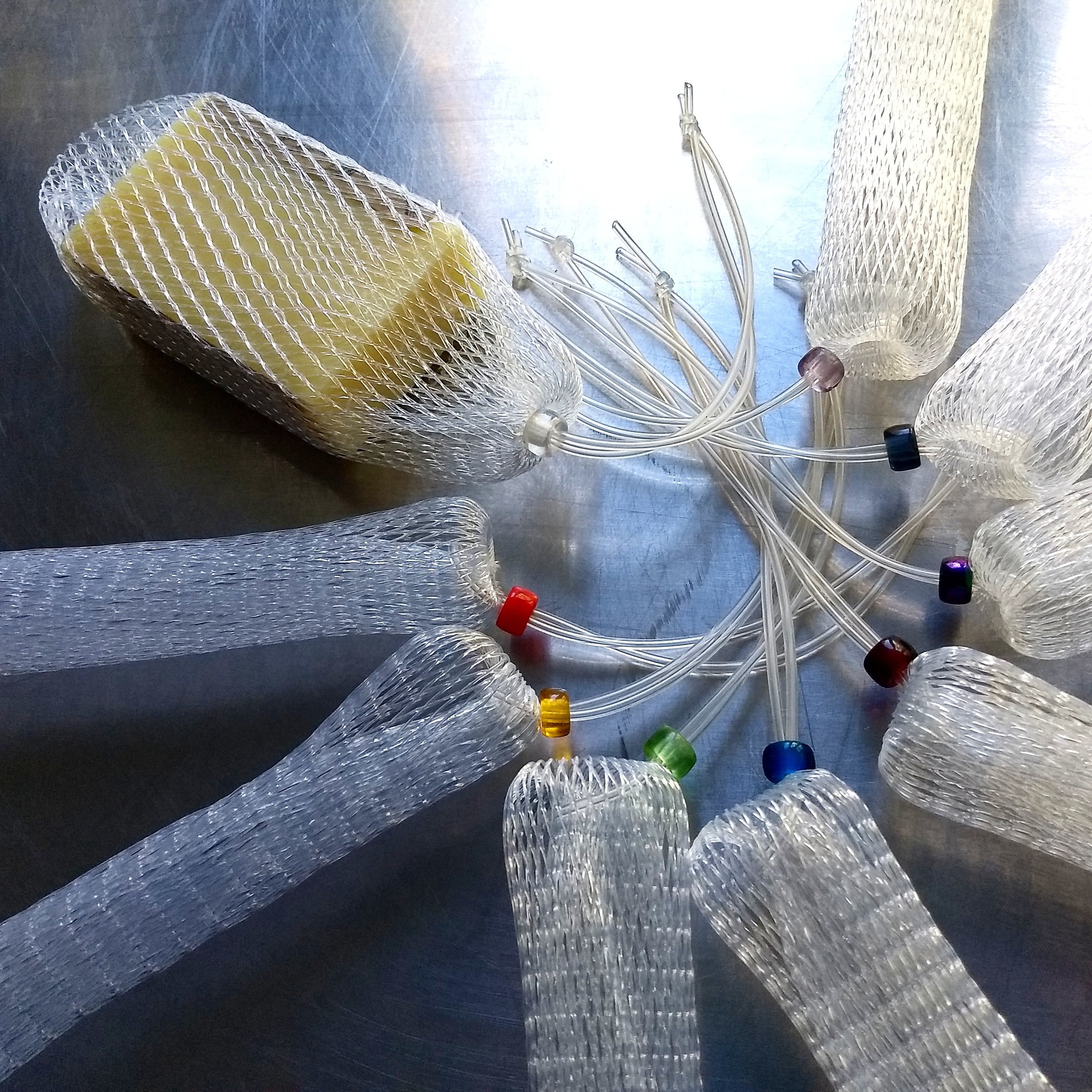 The soap loofah bag: a simple, straightforward solution the messy soap dish. Yields maximum suds. Made from recycled bottles, this hanging soap bag prolongs the life of your bar by allowing it to hang dry completely between uses. It makes the most of soap slivers at the end of the bar, too, reducing waste.
The material is soft and exfoliates gently. For extremely delicate skin, rub the loofah bag in your hands or in a wet washcloth to create lather.
Our loofah bags come with a variety of bead colors. If you order more than one I will send an assortment so you can color code your soap and shampoo bars, if you wish.