Free US Shipping on Orders $100 or More!
Sweet Rice Facial Cleanser
01963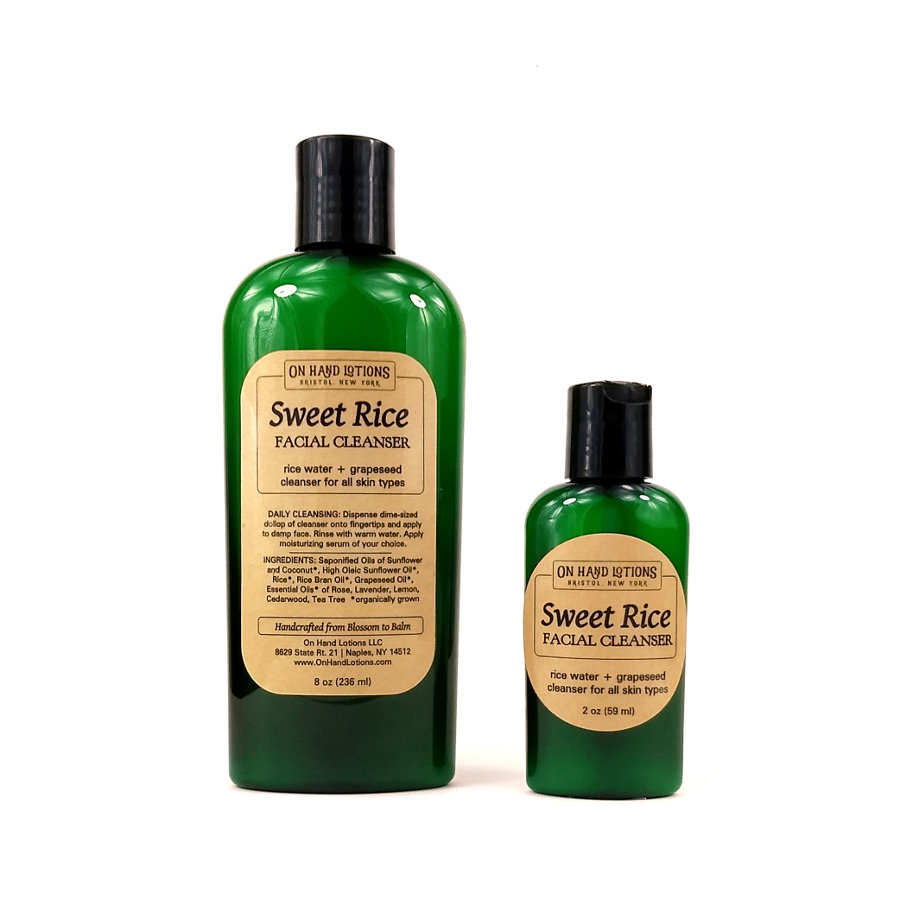 This formula is built around an unanticipated skincare hero: rice!
Sweet Rice Facial Cleanser is packed with antioxidants, nourishing oils and gentle exfoliators. It's non-drying, non-comedogenic, and good for all skin types. The cleanser feels creamy and just gritty enough to exfoliate, and rinses well leaving skin soft and refreshed. Pair with the moisturizing serum of your choice for an all natural, sustainable, simple skincare system filled with botanicals.
---
SCENT: Light, with soft floral and clean herbal notes including rose, lemon, lavender, tea tree
WHAT'S IN IT:
Sweet Rice and Brown Rice: Finely ground grains exfoliate and impart a creamy feel to the cleanser.
Rice Bran Oil: rich in squalene, vitamin E, and other antioxidants
Grapeseed Oil: Cold-pressed, high in vitamin E
High Oleic Sunflower Oil: light, incredibly stable, high in vitamin E
---
TO USE: Dispense dime-sized amount of cleanser onto fingertips and apply to damp face. Rinse with warm water.
INGREDIENTS: Saponified Oils of Sunflower and Coconut*, High Oleic Sunflower Oil*, Rice*, Rice Bran Oil*, Grapeseed Oil*, Fragrance* (Essential Oils of Rose, Lavender, Lemon, Cedarwood, Tea Tree) *organically grown
Size
2 oz. (0) 8 oz. (16)